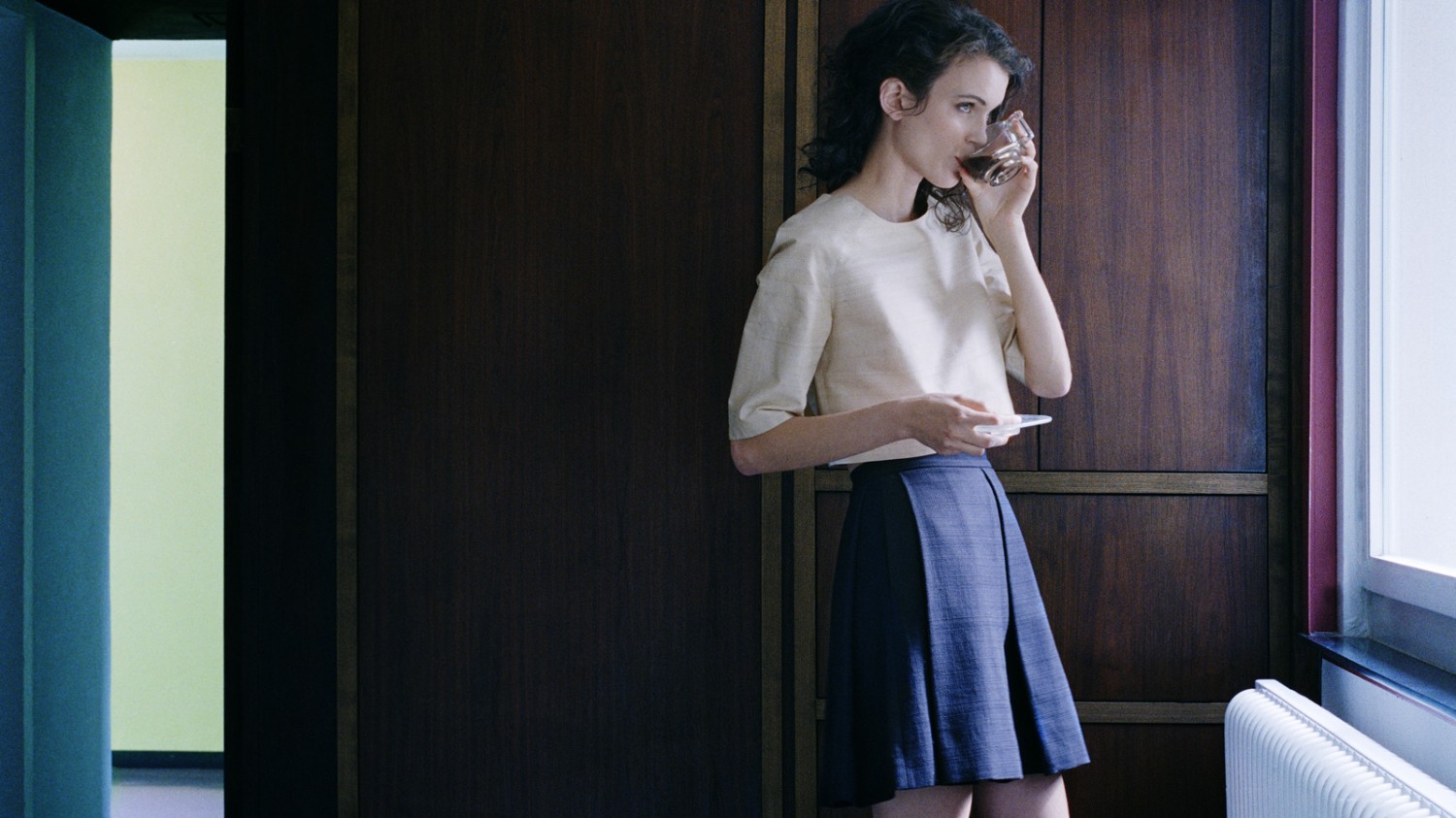 Anne Gorke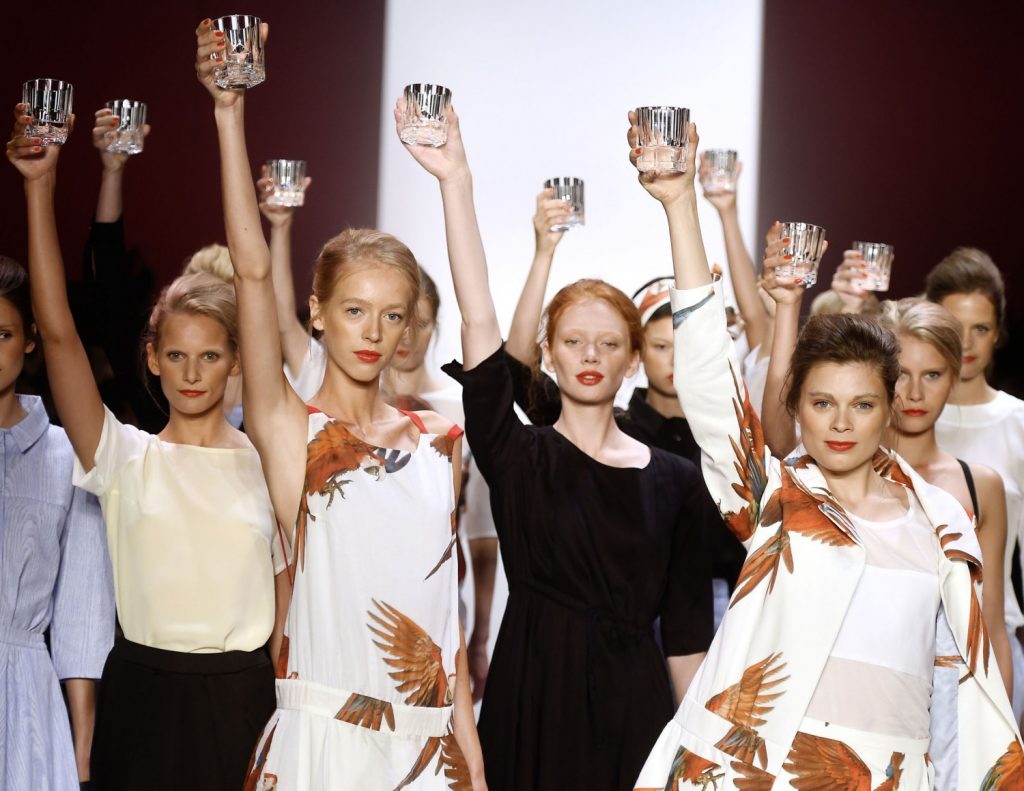 Présentation Anne Gorke
Anne Gorke a fondée sa marque éponyme en 2012. Originaire (et basée) à Weimar, le point d'origine du Bauhaus, la créatrice a fait le choix de ne travailler qu'avec des matières écologiques et biologiques pour sa collection de prêt à porter féminin.
La créatrice explique d'ailleurs que si travailler uniquement avec des matières écologiques peut parfois s'avérer difficile (en effet la gamme de textile disponible étant parfois réduite), ce challenge la pousse encore plus loin dans sa créativité et la conception de ses collections, l'obligeant a réfléchir encore plus ses design.
Les vêtements de la collections sont à la fois simples et élégants, et les coupes quant à elles sont minimalistes et féminines. La créatrice puise ses inspirations dans l'art, la culture ou même… les légumes (sa collection ss14 s'inspirait de toutes les couleurs de l'intérieur d'un artichaut)
Ce qu'on aime chez Anne Gorke : Les motifs extravagants et exotiques associés à des coupes architecturales le tout donnant naissance à un style féminin, sensuel et moderne.
Mode éthique
matières écologiques et biologiques
Gamme de prix 200€ – 400€
---
Introducing Anne Gorke
Anne Gorke founded her eponymous label in 2012, in Germany. The designer is based in Weimar, where the Bauhaus originated from. The brand produces a line of womenswear made exclusively of ecological and organic fabrics.
Anne Gorke explains that although it is sometimes tough to work with a limited range of fabrics, it a challenge which really stimulate her imagination and design.
The collections are both architectural and feminine.
Why we love Anne Gorke : we love the bold and exotic prints and the minimalist yet elegant and sensual cuts.
Slow fashion
Ecological and organic fabrics
Price range 200€ – 400€
Trouver cette marque / Find this label
Notre sélection / Our selection
Loose Fitted Silk Shirt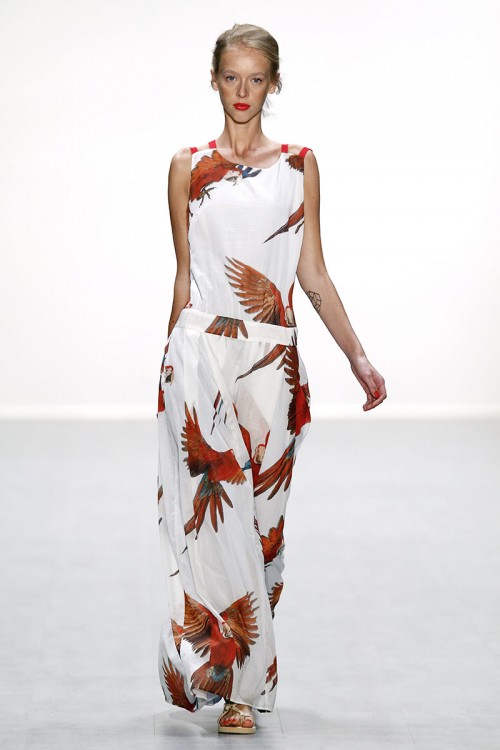 Parrot Dress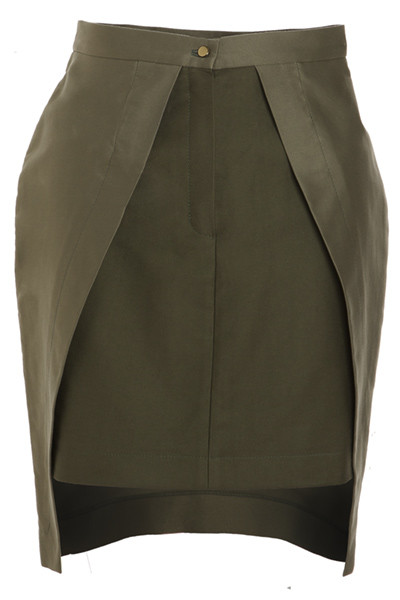 Pencil Skirt