Eileen Fisher

Présentation Eileen Fisher
Depuis plus de 30 ans, la marque éponyme Eileen Fisher propose une mode féminine intemporelle, à la fois élégante et confortable.
La créatrice de la marque est très engagée dans le développement durable c'est pourquoi elle a décidé de mettre en place une série d'objectifs à atteindre pour 2020 :
– l'utilisation de fibres écologiques (coton et lin bio, Tencel)
– la réduction de l'utilisation des teintures chimiques, dangereuses à la fois pour l'environnement et l'Homme.
– une meilleure utilisation des ressources (zéro-déchet, eau) et une réduction des émissions de CO2
– aller vers plus de transparence dans la chaîne de production
La marque est d'ailleurs déjà assez transparente et honnête sur sa chaîne de production. Pour l'instant, environ 20% de la collection est fabriquée localement, aux Etats-Unis (à New York et Los Angeles) et toutes les matières utilisées ne sont pas nécessairement écologiques.
En revanche, sur le site, on peut retrouver une boutique qui rassemble tous les produits éthiques (fabrication locale, matières bio et écologiques, travail d'artisans).
Mode éthique
Fabrication locale / matières bio et écologiques / artisanat / transparence
Gamme de prix 30€ – 400€
Ce qu'on aime chez Eileen Fisher : Les lignes épurées des vêtements qui en font des basiques, faciles à porter, à associer et à superposé.
---
Introducing Eileen Fisher
30 years ago, Eileen Fisher decided to launch her own label because she could not find the clothes she wanted in stores : simple yet elegant, chic and comfortable.
She launched her line with 350$ and now the brand owns more than 60 stores accross the United States, Canada and United Kingdom.
Eileen Fisher is also very committed to sustainable development which is why she decided to set objectives for her label :
– the use of sustainable fabrics only (organic linen and cotton, recycled fabrics, Tencel)
– the use of chemical-free dyes
– a better use of the ressources (zero waste, water) and the reduction of carbon emissions
– a transparent supply chain from beginning to end
The brand is already quite transparent and they are not shy about the fact that for now only 20% of the collection is made in the US or that not all of the fabrics used are sustainable. However, they are making changes and committing themselves to a better fashion.
Slow fashion
Made in USA / organic fabrics / artisans / transparency
Price range 30€ – 400€
Why we love Eileen Fisher : The clothing line is both easy to wear, minimalist and feminine. You can associate them and layer them for a countless possibilities.
Trouver cette marque / Find this brand
Notre sélection / Our selection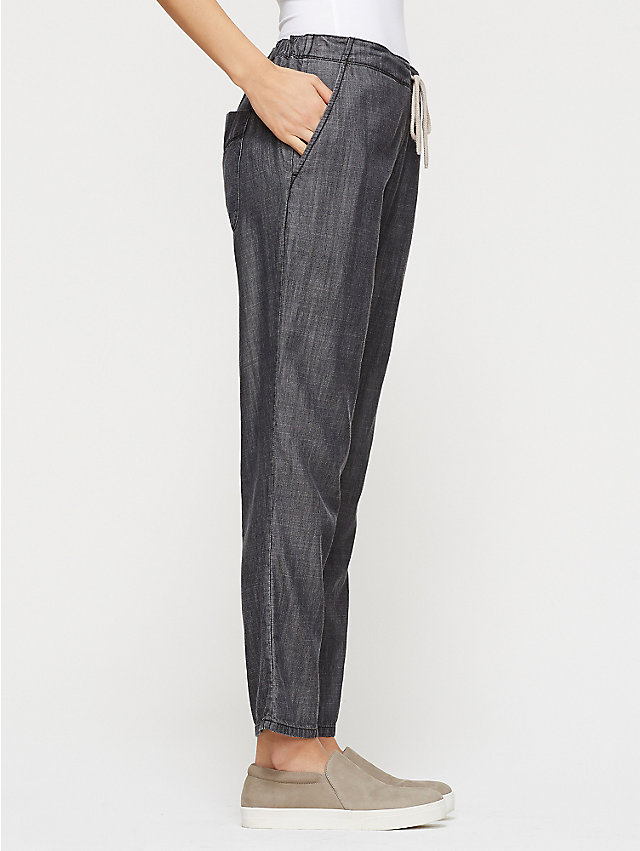 Slouchy Ankle Pant in Tencel Cotton Denim - 194,84€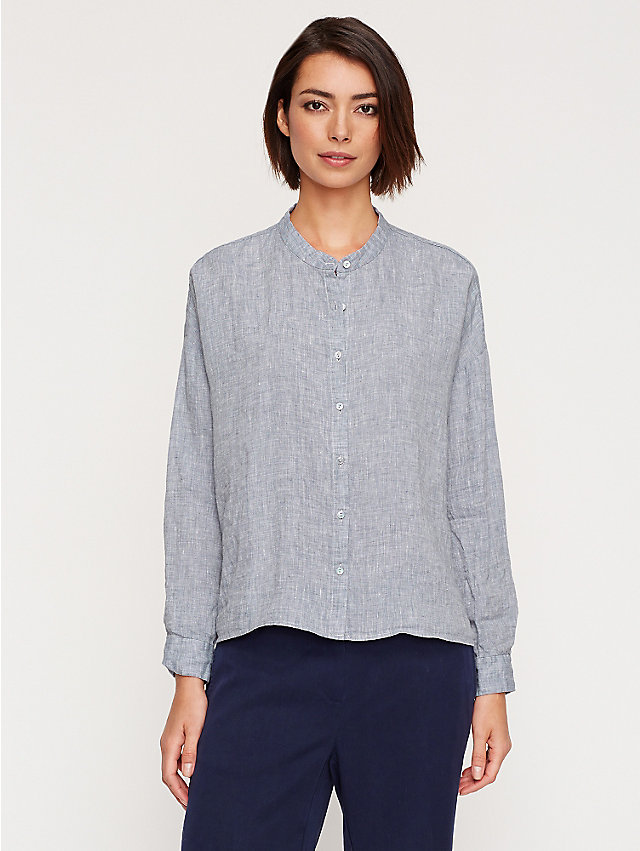 Mandarin Collar Shirt in Handkerchief Lineen Dye with Organic Linen - 229,63€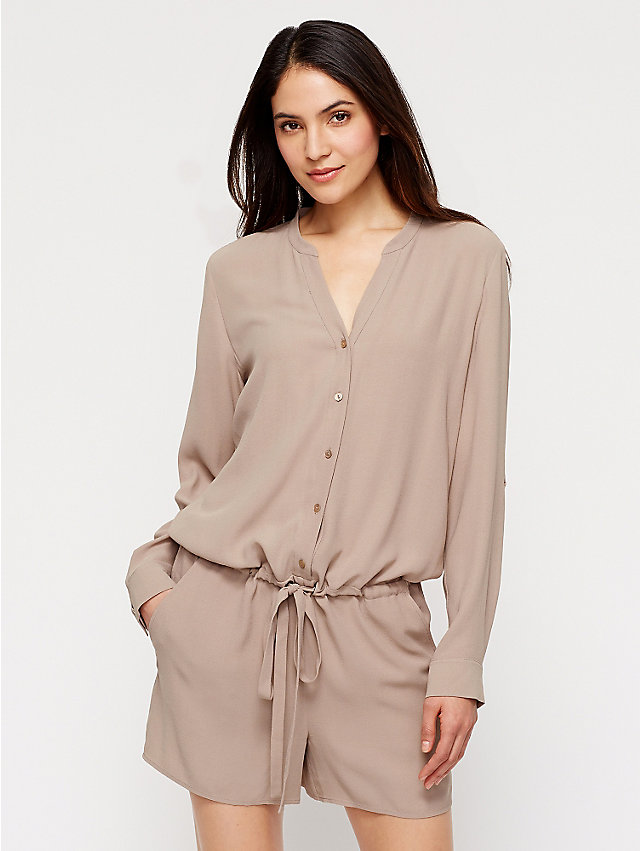 Mandarin Collar Jumpsuit in Silk Georgette Crepe - 380,40€