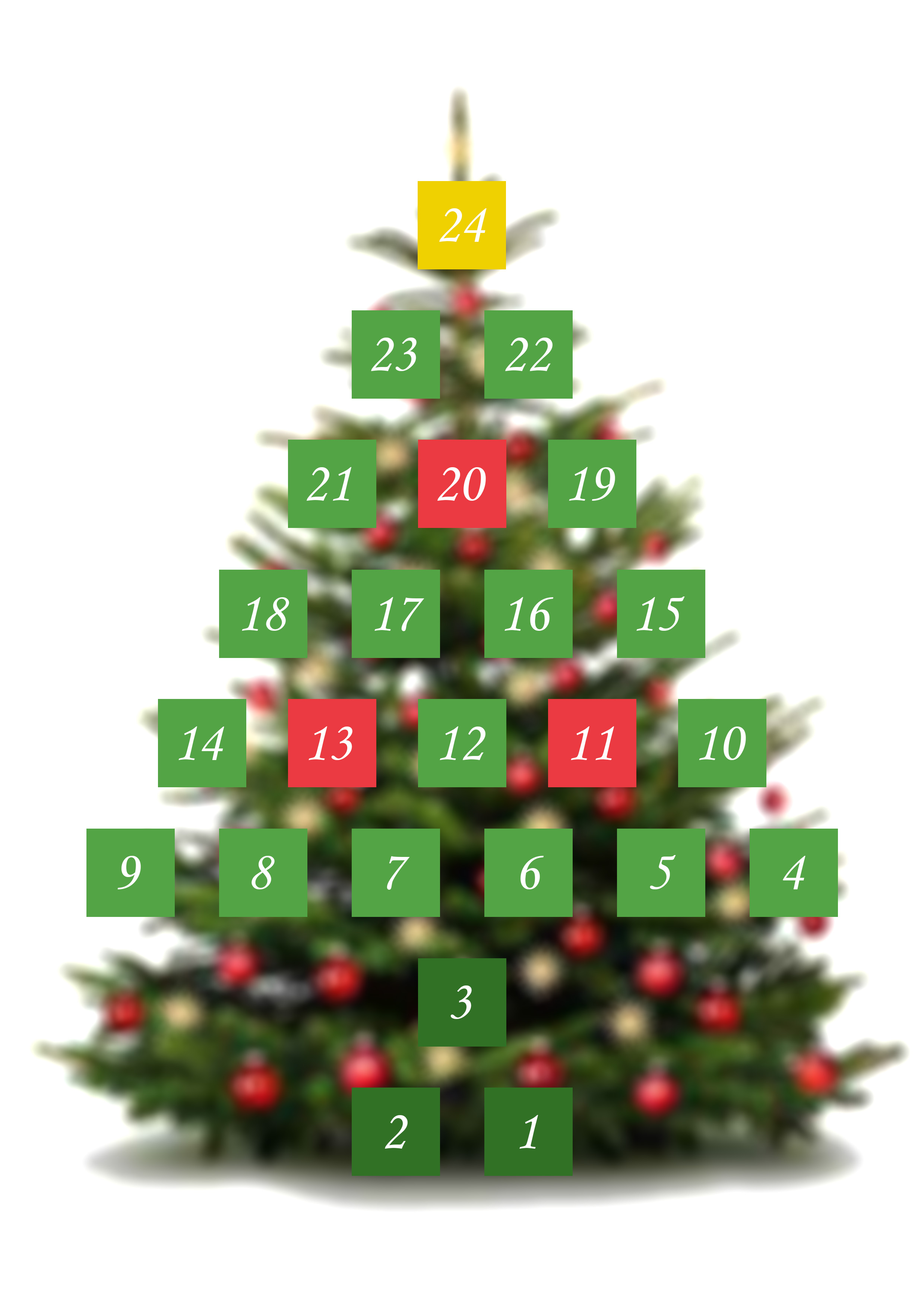 Calendrier de l'avent / Advent Calendar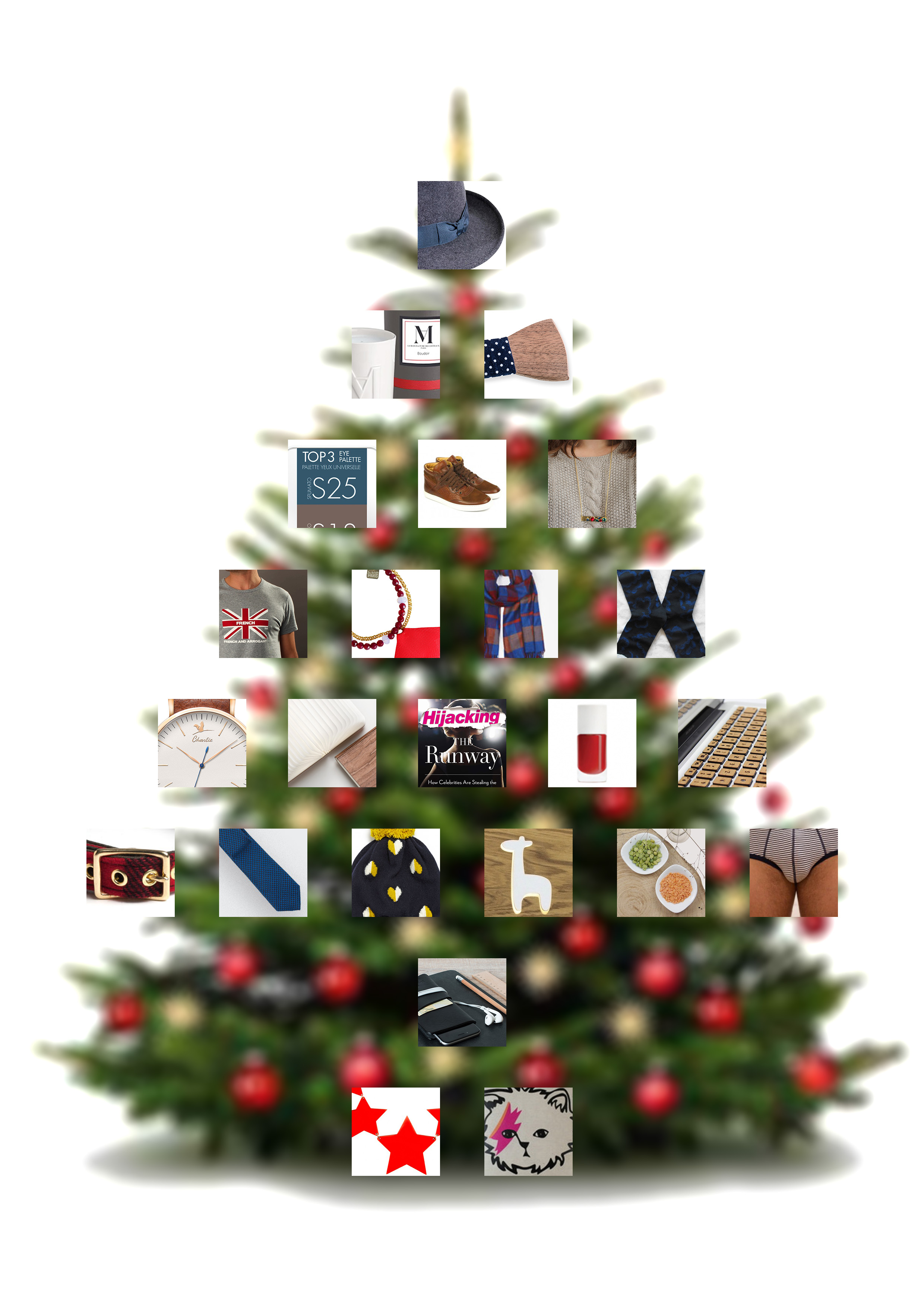 Pour célébrer l'arrivée de Noël, chaque jour vous découvrirez une nouvelle idée de cadeaux éthique. To celebrate Christmas, we will give you everyday a new idea for an ethical gift.
24- Un chapeau Pachacuti : Un Fedora fabriqué à la main en Equateur et issu du commerce équitable / Handmade Fedora. Made in Ecuador. Fair trade
Last but certainly not least…
23- Bougie La Manufacture : Une bougie parfumée fabriquée en France et présentée dans un pot en porcelaine / Made in France scented candle in a China glass
22- Un noeud papillon Oncle Pape : Un noeud papillon en bois naturel fabriqué en France / Wooden bowtie, made in France
21- Une palette pour les yeux Une Beauty : Une palette pour les yeux fabriquée à base d'ingrédients naturels et éco-conçus / Eye-shadow palette made out of natural and organic ingredients.
20- Chaussures Craie Studio : Des chaussures pour homme en cuir, fabrication artisanale / Handcrafted leather men shoes
19- Collier Louise Damas : Un collier fabriqué à la main à Paris / Handmade in Paris necklace
18- T-Shirt French and Arrogant : Un T-shirt entièrement fabriqué en France / Made in France T-Shirt
17- Bracelet Sur les Toits de Paris : Un bracelet fabriqué à la main à Paris / Handmade in Paris bracelet
16- écharpe A Peace Treaty : Une écharpe fabriqué à la main en Baby Alpaca / Handmade scarf in baby alpaca
15- Chaussettes Bonne Maison : Des chaussettes fabriqué en France / Made in France socks
14- Montre Charlie Watch : Une montre avec bracelet en cuir, assemblée à Paris / Watch with a leather bracelet, assembled in Paris
13- Lampe Lumio : Une lampe modulable à LED en forme de livre. Couverture en bois natural (FSC Certified) / Book-shaped lamp with a cover in natural wood (FSC Certified) – Durable and recyclable
12- "Hijacking the Runway : How Celebrities are Stealing the Spotlight From Fashion Designers" by Teri Agins
11 – Vernis Nailmatic : Des vernis non toxiques (sans solvants) et fabriqués en France / Made in France and non-toxic (made without solvent) nailpolish
10 – Clavier Woodstache : clavier en bois naturel, fabrication française / Made in France wooden keyboard
9- Collier pour chien Found My Animal : Un collier pour chien fabriqué à la main à Brooklyn / Dog collar made in Brooklyn
8- Cravate Cinabre : Une cravate entièrement fabriquée en France par des artisans du luxe / A tie handcrafted in France
7- Bonnet Chinti & Parker :Un bonnet en laine à motif coeur, fabrication eurpopéenne / Bobble hat with heart design, made in EU by a carbon neutral company
6- Veilleuse girafe Blumen : Une veilleuse pour enfant en bois fabriqué en France / Wooden night-light made in France
5- Plateau en bois Knieja Wood : Des plateaux en bois produits artisanalement en France / Wood tray handcrafted in France
4- Slip by Le slip français : Un slip motif marinière fabriqué en France / Made in France men pants
3- Protection Iphone by Bleu de Chauffe : Une protection Iphone en cuir végétal fabriqué en France / Vegan leather Iphone case made in France
2- Shooting Stars by Tatty Devine : Des étoiles plein les yeux avec ce collier fabriqué en Angleterre / Stars necklace made in England
1- David Meowie by Two Lost Souls: un coussin fabriqué à la main en Australie à base de bouteille d'eau recyclées / Handmade in Australia cushion, made out PET fibre (recycled water bottle)