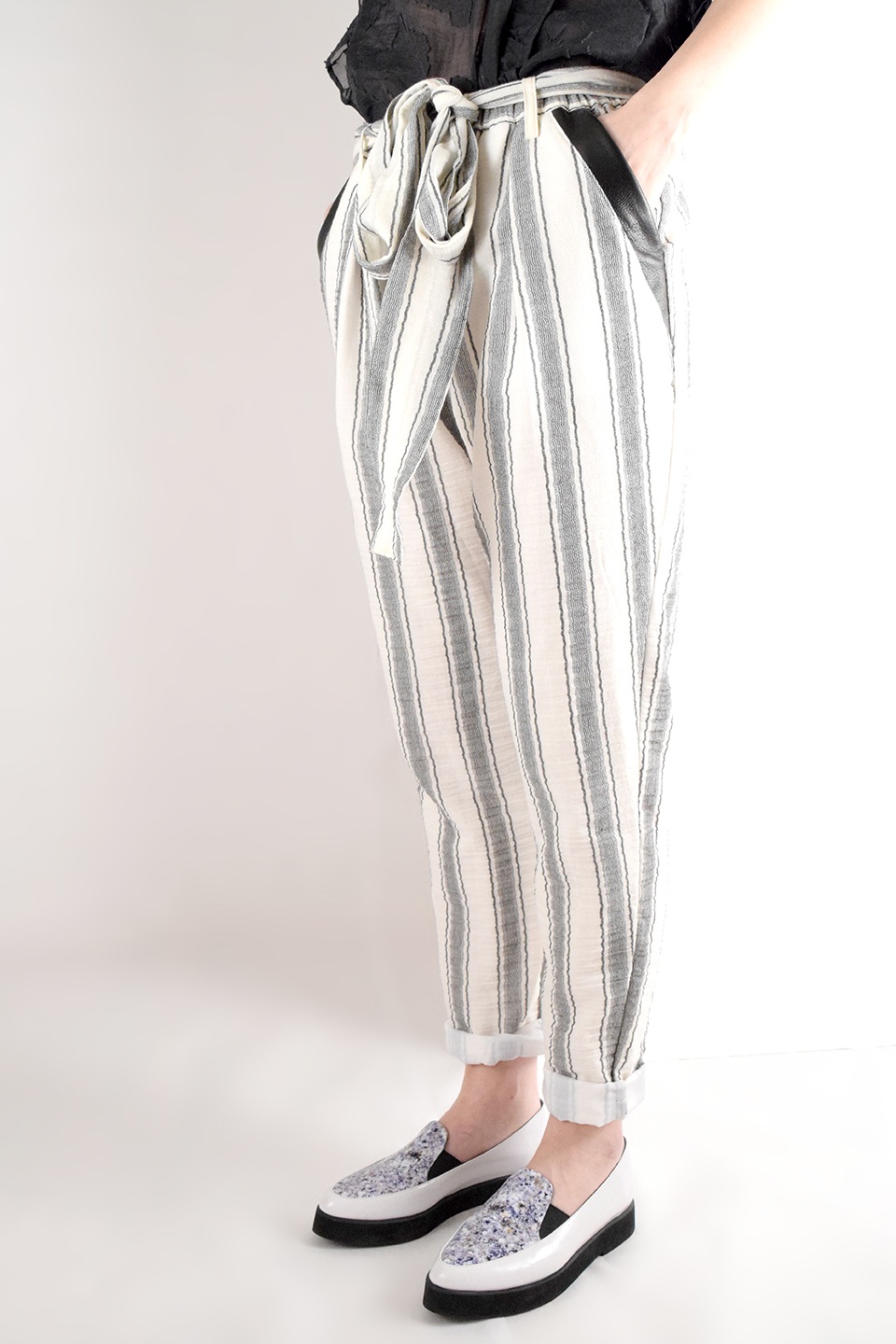 Eple and Melk – Berbere
fa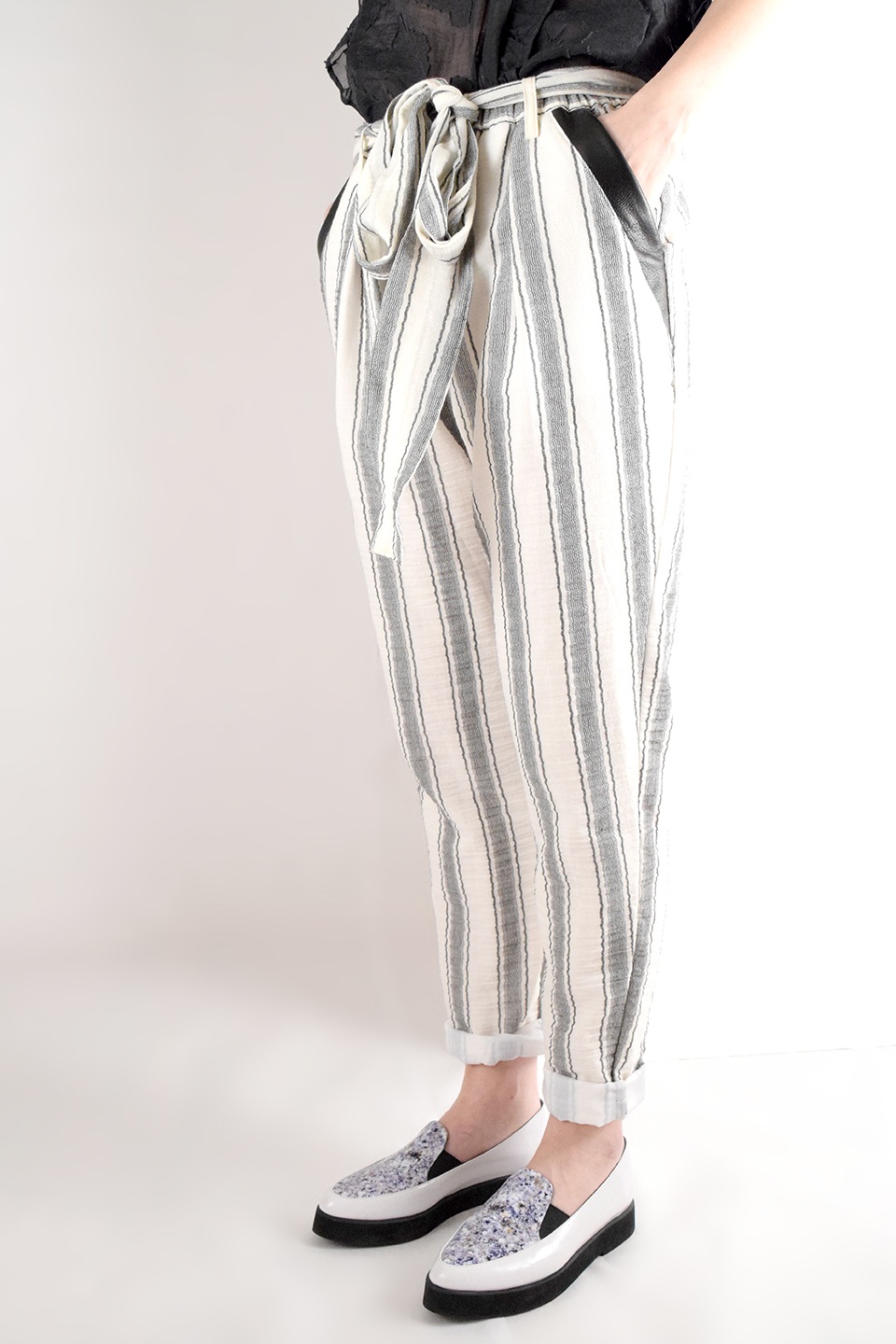 Matières délicates et design féminin, Eple and Melk s'inspire de la Scandinavie pour des collections tout en légèreté.
Les vêtements sont fabriqués en France et les matières proviennent de France et d'Europe.
Avec les collections printemps-été qui commencent à fleurir sur la toile, j'ai choisi cette semaine une pièce estivale. Ce pantalon en coton léger et à rayures sera l'allié parfait de votre garde-robe printanière.
---
Eple and Melk is a French label inspired by Scandinavia and embroidery. The garments are delicate, feminine and sensual.
The collection is entirely made in France and the fabrics are sourced in France and Europe.
For this week, I chose a lightweight cotton pants with black stripes. It will be perfect once the temperatures start to rise again. Wear it with a pair of platform brogues and a flowing top.
Le Look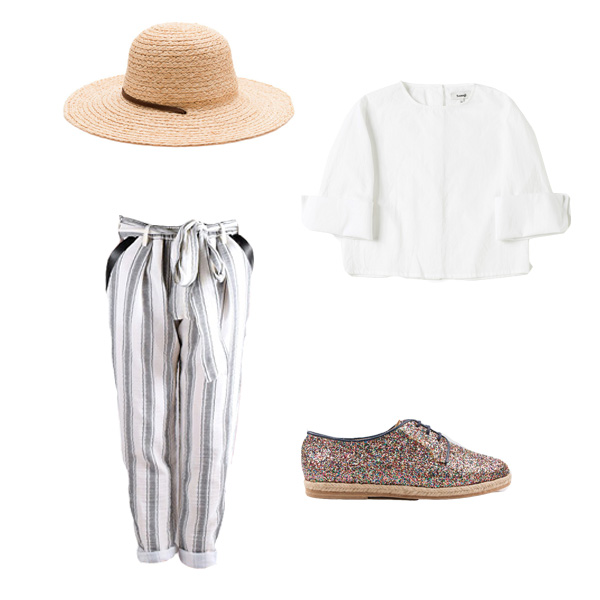 Envie de vacances et de soleil ? Voilà le look parfait pour les baroudeuses chic.
Summer vibes with a holidays compliant outfit.
Blouse – Samuji (fabriqué en Europe, tissu japonais / made in Europe, fabric sourced in Japan)
Chaussures / shoes – Bobbies (fabriqué en Europe / Made in EU)
Chapeau / hat – Yellow 108 (fabriqué aux Etats-Unis / Made in USA)