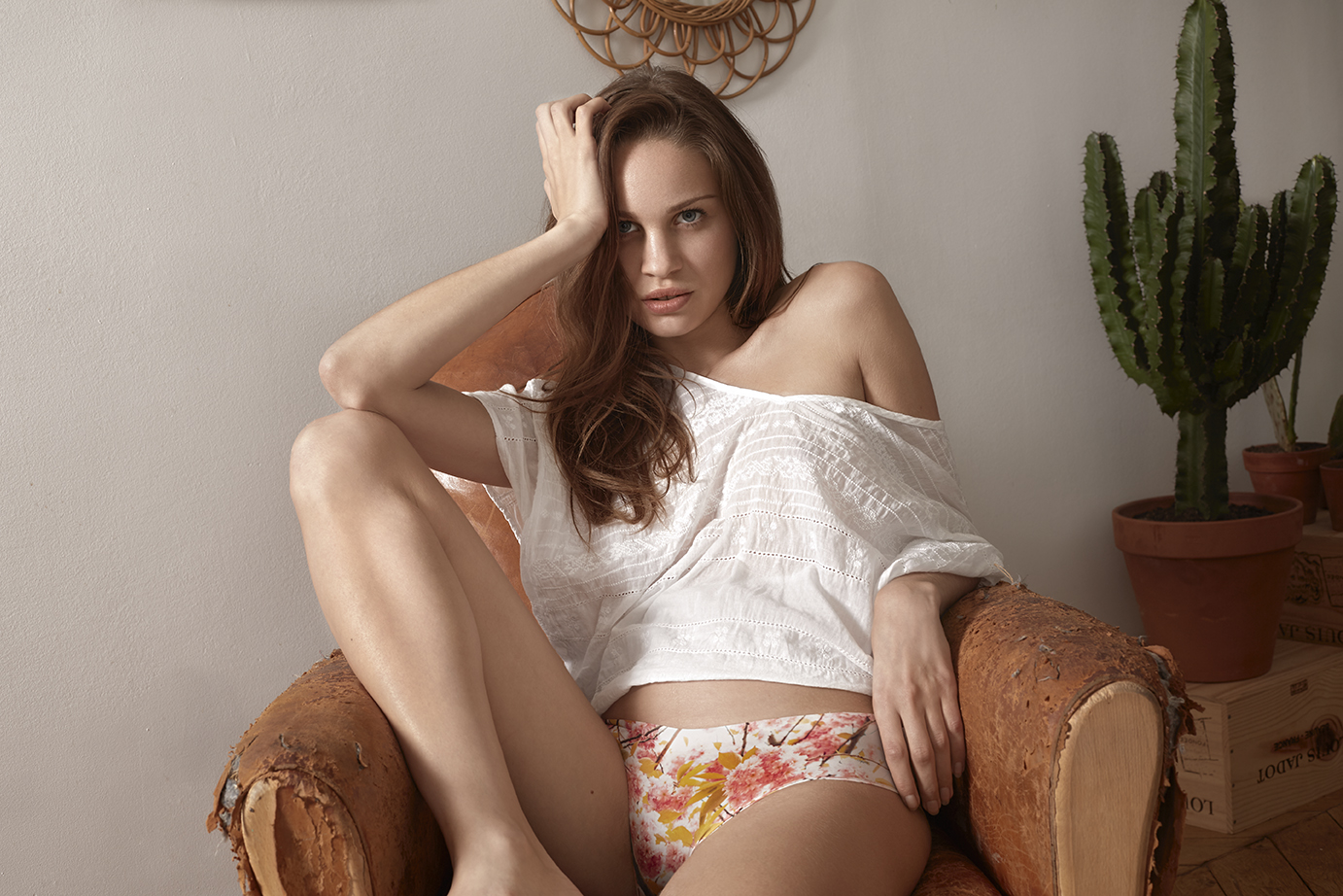 Esquisse – Collection
Cette semaine on s'intéresse aux collections Esquisse et plus particulièrement à la nouvelle collection qui arrive justement en février !
Une collection, plusieurs univers
Les collection Esquisse se décomposent en plusieurs univers ou histoires et chaque univers se compose ensuite de 3 motifs qui sont disponibles séparément ou ensemble dans un coffret.
Pour cette nouvelle collection les 4 univers sont :
A fleur de peau : Ce thème récurrent met en avant la nature et la beauté du monde floral à travers des motifs colorés. Cette saison, des soutien-gorges triangles rejoignent l'univers pour vous composer un total look fleuri.
Art Craft : 3 motifs dessinés pour célébrer l'artisanat et le fait main
Chic botanique : encore une ode à la nature à travers cette fois des photos de plantes
Cuba libre : l'évasion et les voyages sont également des thèmes chers à Céline et ce printemps, c'est à Cuba qu'elle nous emmène
Si Esquisse a commencé avec une collection de culottes uniquement, la créatrice propose désormais des soutien-gorge triangle sans armature. Comme pour les culottes, le critère principal est le confort. Et pour la saison prochaine, Céline nous réserve encore de belles surprises avec de nouvelles formes et de nouveaux modèles !
Qu'ils s'agissent de photos ou de dessins, Céline s'investit beaucoup dans le choix des motifs qui orneront ces collections. D'ailleurs, certaines photos proviennent même du catalogue personnel de la créatrice qui fait de la photo dans son temps libre. C'est le cas de certaines photos utilisés pour les univers clichés de vacances ou chic botanique.
La semaine prochaine, nous en apprendrons plus sur la fabrication de ces collections.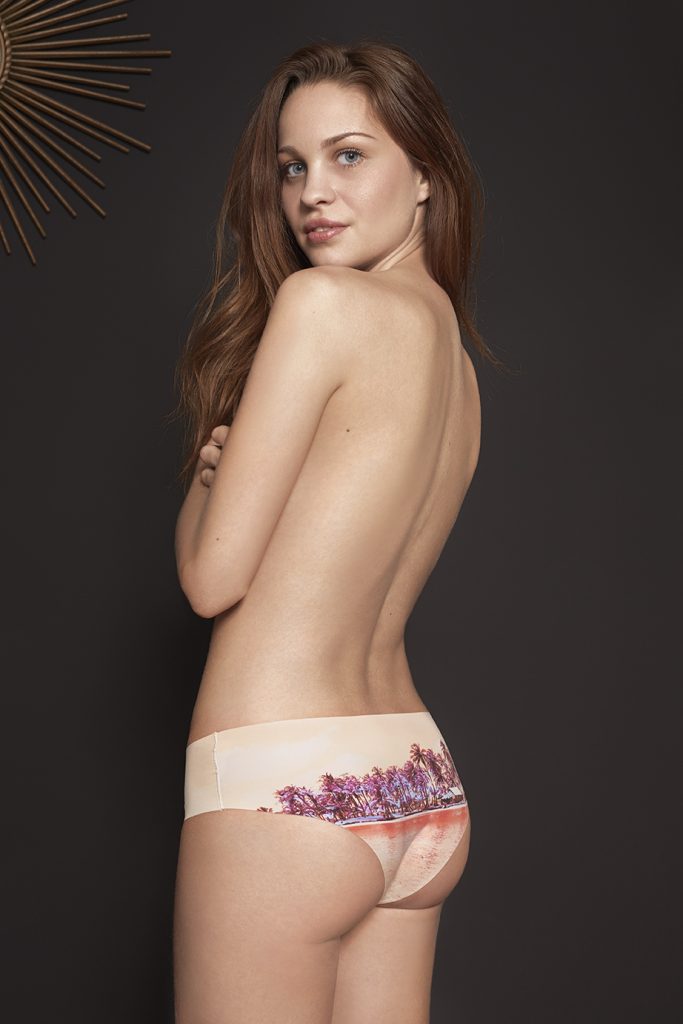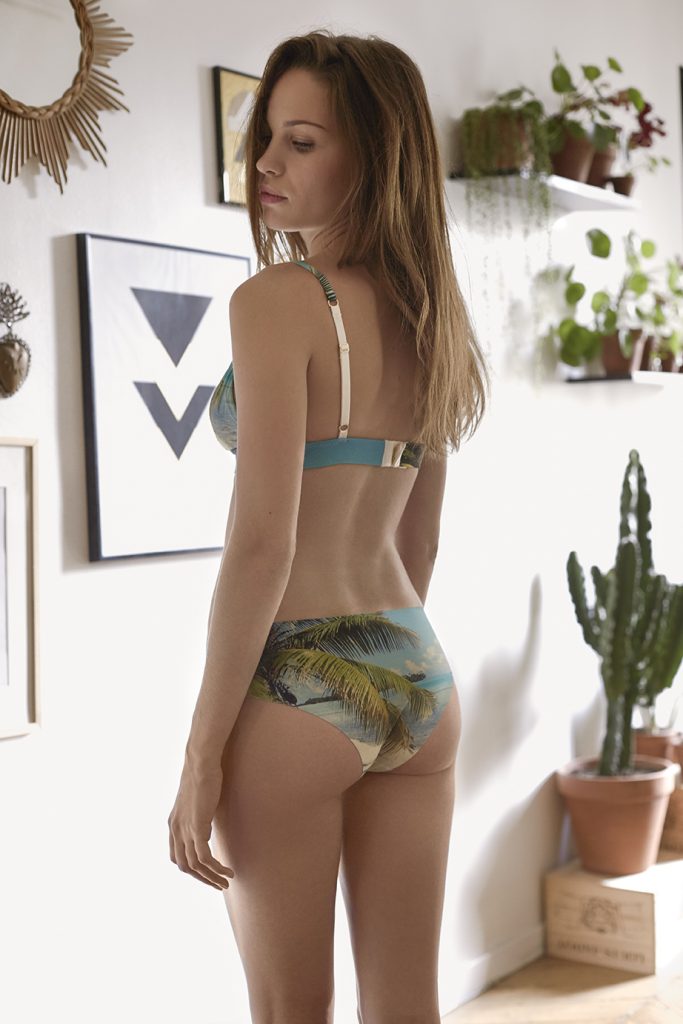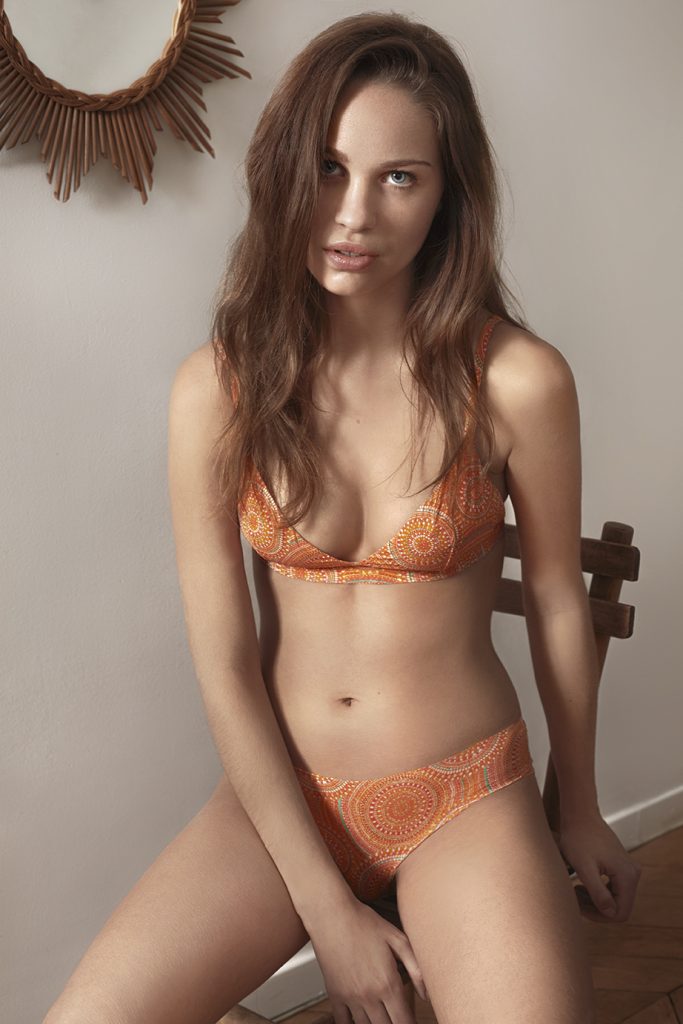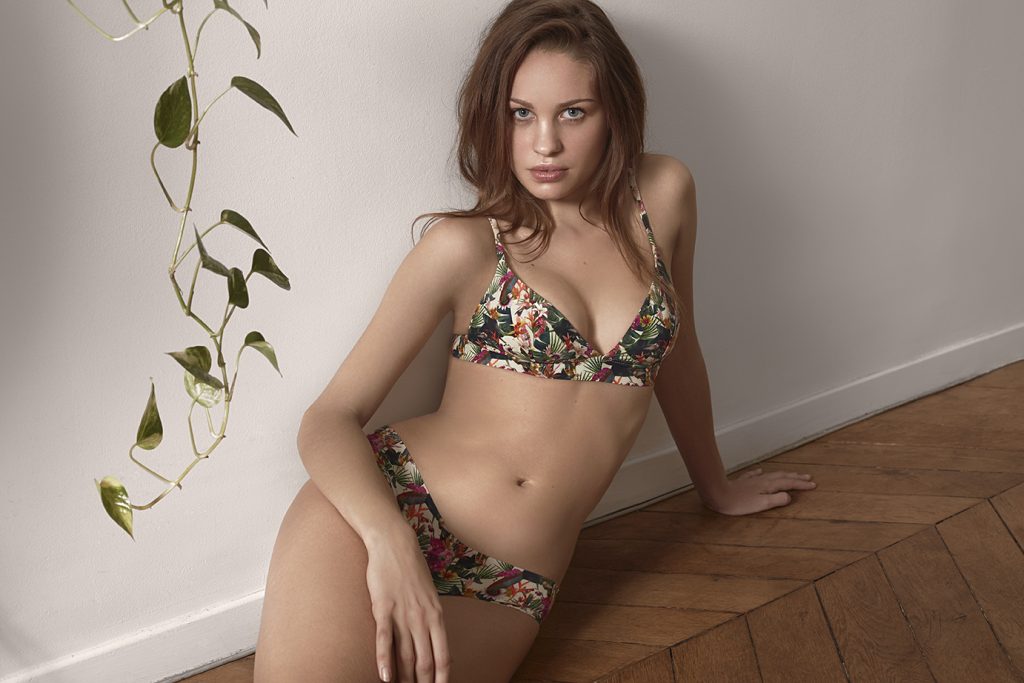 This week we discover the collections of Esquisse lingerie and more
One collection, four stories
Every Collection from Esquisse is composed of four stories and every story is made out of tree patterns. Each pattern can be bought separately or together in one box.
This spring, Celine will release a brand new collection. So let's discover the stories :
A fleur de peau : flower power. An ode to nature's colors and shapes.
Art craft : a story celebrating handmade and craft through drawing
Chic Botanique : nature is again at the forefront for this story about plants
Cuba libre : the last story is about wanderlust with pictures of far away dreamy places
Esquisse's first collection were composed only of panties but now the designer also offers bras. Comfort is always the main concern so those bra are underwiring free.
In the next collections, other shapes and styles will be added to the catalog and all we can say is that we are looking forward it!
Whether it's photos or drawing, Céline puts a lot of thoughts into the choosing of the patterns which will cover the lingerie. She actually participates as some pictures were taken by her. For instance, the cactus panties was taken at the botanical garden of Nice.
Next week, we'll focus on how and where the collection are made.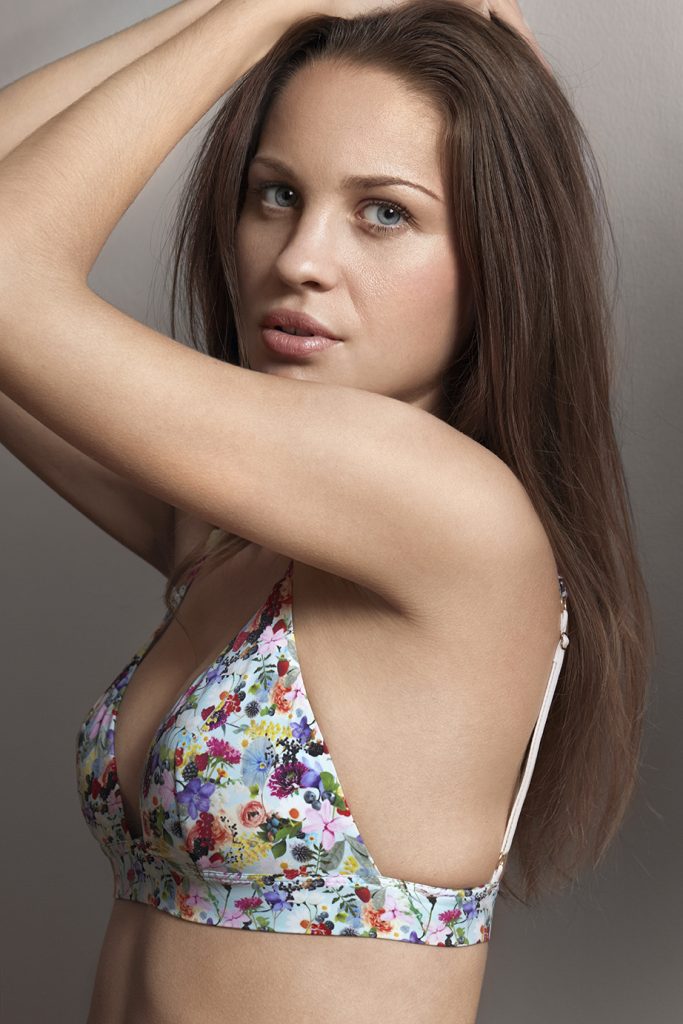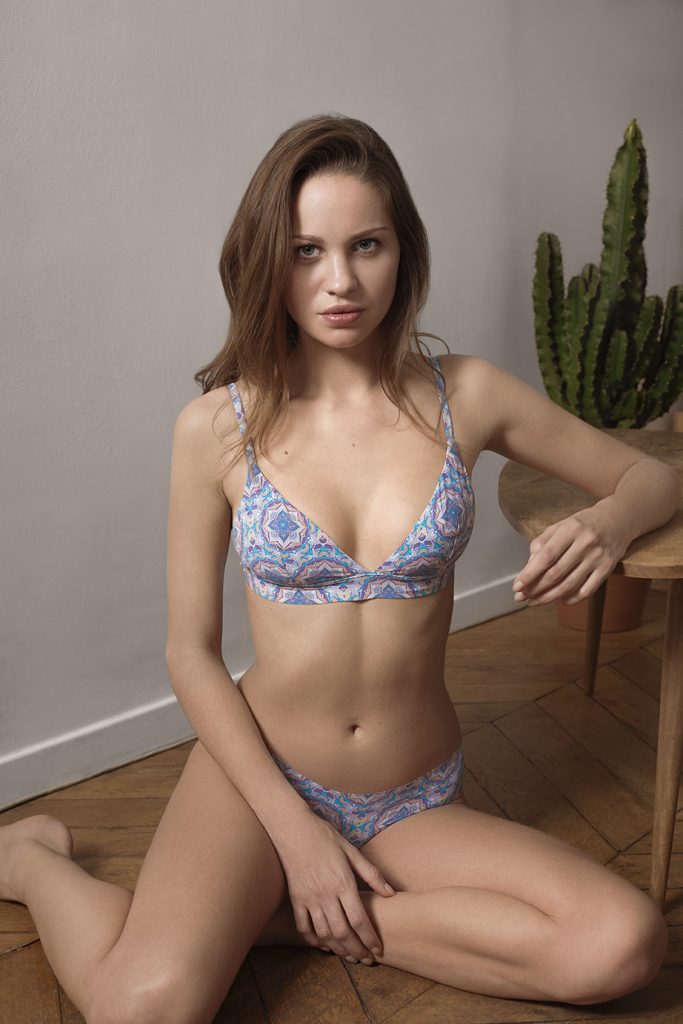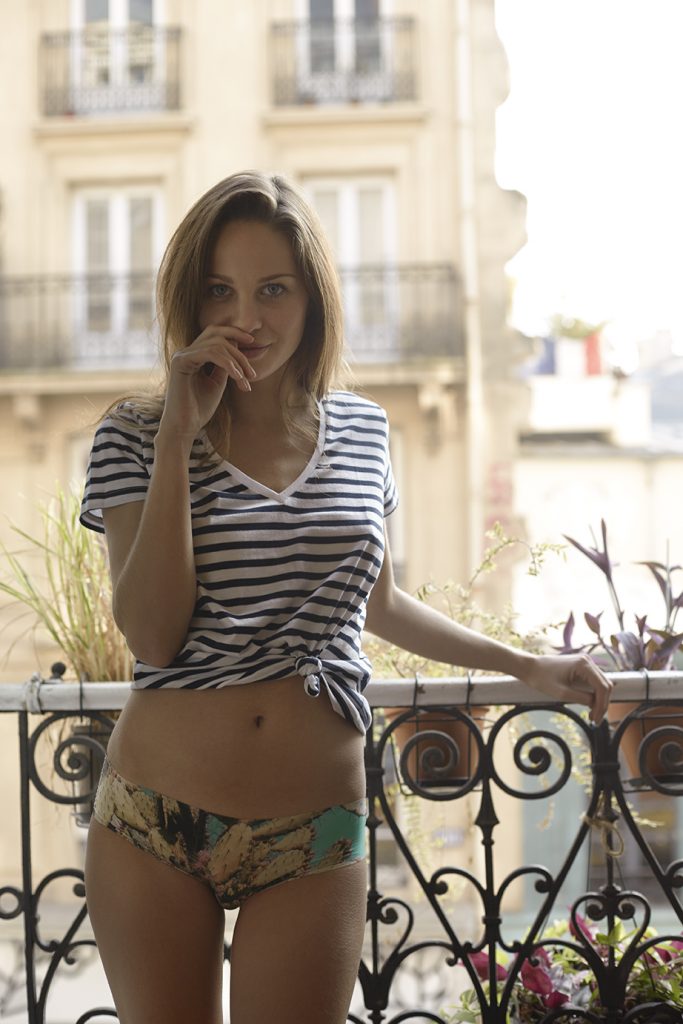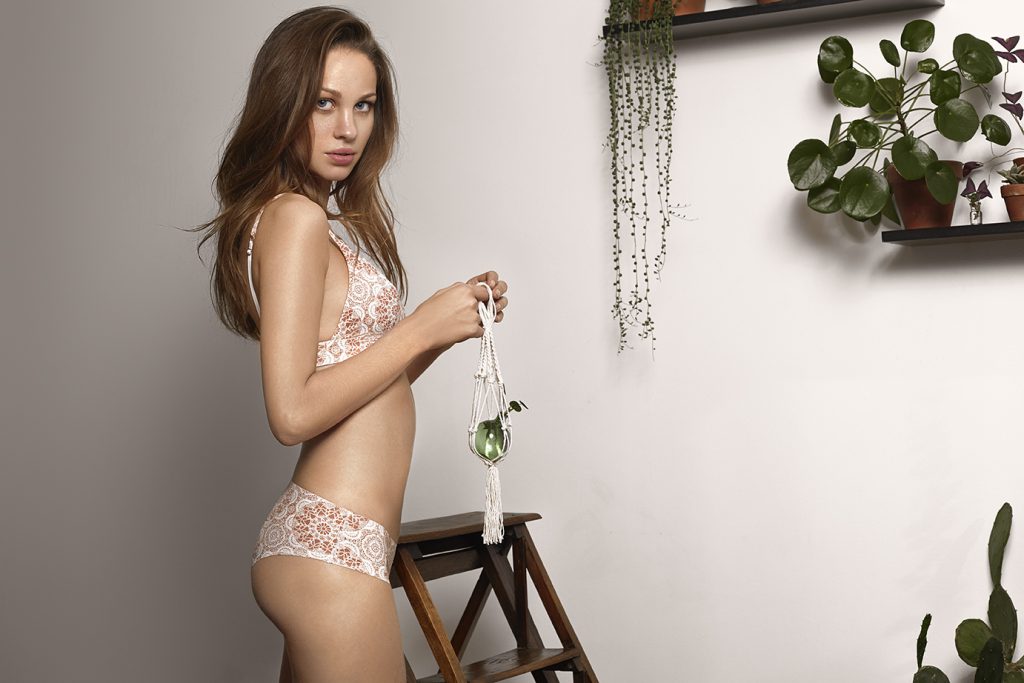 Trouver cette marque / Find this label